Thermoforming by Formco Plastics


Custom thermoforming allows you to create large plastic parts with a much lower tooling cost than other plastic processes. With thermoforming, you can add style and functionality that just can't be achieved with sheet metal.

Thermoplastic sheets today offer endless possibilities for your application. From an infinite number of colors, to high impact, flame retardant or UV stabilized materials, we can offer the perfect material for your job indoor or outside. We also use only the highest quality thermoplastic sheet extruders that can match your color perfectly, with 100% repeatability from run to run.


Custom thermoforming is widely used in virtually every industry. Common applications include machine housings, bezels, and enclosures, which gain style and user appeal with thermoformed plastics.


Outdoor enclosures and equipment covers can exhibit a contemporary style that defines your brand and sets you apart from traditional boxy sheet metal covers. With weatherable properties added in, you can feel confident in the durability of thermoformed products, which won't fade, rust, or crack under stress.

Even scientific equipment can be made more stylish and distinctive with thermoformed plastics, giving you a critical edge over your competitors.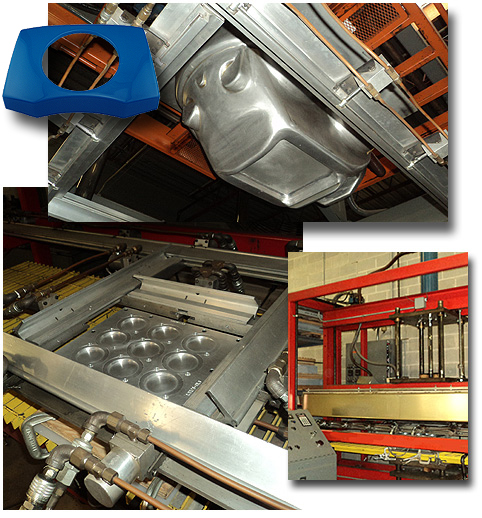 Formco Plastics is capable of handling material thicknesses form ..015" to ..375" with a maximum size of 4' x 8' and up to 30 inches deep. With our pressure forming capabilities from our proprietary machines, customers can expect parts that rival injection molded parts at a fraction of the tooling cost. Our 3-station rotary is also available to handle all of your high volume needs.